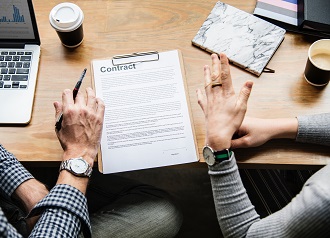 Collaborative Practice – Family Law property settlement and hidden assets
January 26, 2019
Jennifer Hetherington
Thinking about using Collaborative Practice (also called Collaborative Law or Collaborative Divorce) to reach agreement a family law property settlement agreement?
Concerned about whether or not it will be the right way for you to divorce?
Worried about whether there will be proper family law disclosure, or your ex might hide assets?
Specialist Brisbane family lawyer, Jennifer Hetherington, believes that fears about these matters can be alleviated.
Her views are similar to those of well-respected Collaborative Family Lawyer, Pauline Tesler.
PAULINE TESLER - FOUNDER OF INTERDISCIPLINARY COLLABORATIVE PRACITCE
Pauline, is one of the founders of interdisciplinary Collaborative Practice in the United States.
In her video about Collaborative Law, she discusses how having a Collaborative Divorce can address concerns you might have about hidden assets.
Pauline highlights that it is not unusual for spouses to be suspicious when a marriage ends, particularly if there have been lies or betrayal.
This can lead to wondering if your spouse is also lying about money and hiding assets.
In a family law property settlement negotiation using Collaborative Practice, the family lawyers won't come to meetings if they are not convinced their client has made full disclosure.
Pauline points out that if someone is prepared to lie to the tax office, of course they might also try to lie when using Collaborative Practice.
However, you might have more chance of finding out the truth in a family law property settlement using Collaborative Law, than in a long contested Family Court case.
COLLABORATIVE PRACTICE INVOLVES SHARING INFORMATION​
One of the fundamentals of Collaborative Law is disclosing information. 
Often we will bring in a neutral financial professional to gather family law disclosure documents and explain the information to both spouses, so you both have a clear understanding of your financial position. 

This can often avoid the expense of auditing financials and rebuild some trust – because an expert has taken a look at it.

You may not trust what your spouse tells you about the financial information, but a neutral expert provides an unbiased view of the information.

This is one of the many advantages of using Collaborative Practice for your family law property settlement.
TALK TO ACCREDITED FAMILY LAW SPECIALIST JENNIFER HETHERINGTON ABOUT COLLABORATIVE PRACTICE
Jennifer can discuss your divorce options
and whether a family law property settlement using Collaborative Practice is right for you.
No Fields Found.