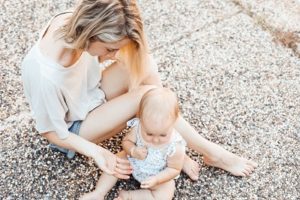 This is a question people ask a lot.
A similar question is "When can my child decide if they want to see the other parent?"
The simple answer is, when they become adults at the age of 18.
There is no 'magic age' that enables a child to decide that they wish to live with a certain parent, or stop seeing a parent.
Judges have been critical of parents giving children the power to choose – this has been seen as forcing adult decisions on children.
As children become older and more mature, their wishes hold more weight in court.
However, they are never the only factor taken into account.
For example, the 14 year old who wants to live with Parent A because Parent B makes him do his homework and eat vegetables, whereas Parent A lets him stay up late, eat junk and play computer games, is not necessarily making a decision that is in his own best interests.
Ultimately, it is for parents to decide arrangements for their children, not children.
If parents cannot decide, then a judge will make the decision and parents are expected to abide by it, even if it means forcing a child to do something they say they do not wish to do, because it has been considered to be in their best interests.
If you have parenting orders in place, there may be restrictions contained in those orders about where the children can travel.
You cannot take the children to live anywhere that would make it significantly more difficult for them to spend time with their other parent.
You can take your children on holiday anywhere within Australia, without requiring the consent of the other parent, unless your orders state otherwise.
If you have orders in place, or an Application has been filed seeking parenting orders (custody or access) then it is a criminal offence to take the children from Australia – or fail to return them by the agreed date – without the written consent of the other parent or a court order.

If you are considering an overseas trip, we recommend you read this article then contact us for further assistance.
There are various ways of obtaining a passport if you are separated from the other parent. Generally you will need the mother's or father's consent to obtain a passport but there are exceptions which we explain in this
article about child passports
.