What is Divorce Hub?
We understand that your separation is one of the most difficult, life changing events that you will experience.
Your divorce and the issues you face during and after separation are unique to you.
Divorce Hub offers you a tailored plan to help you not just to survive, but to thrive during and after your separation or divorce.
We understand that you may need a lawyer to help with a property settlement, money and parenting, and we can help with that through Divorce Hub Legal, but we also know the issues you are facing are not just family law issues.
Separation is a life event, not just a legal issue
There are legal and practical day-to-day changes that happen when one household becomes two, and parents live apart.
Our clients going through separation or divorce often describe these other concerns:
• Emotional struggles which affect your happiness
• Financial concerns which may affect your lifestyle and your ability to support your children (if any) and which sometimes require a return to work or a change in career
• Social changes which will bring you closer to some friends and family and on some occasions mean saying goodbye to others
• Self-care and physical ailments which arise from you not prioritising your own wellbeing
Thrive…beyond divorce
Divorce Hub offers divorce support services to help you to not just survive, but to thrive during and after your separation or divorce.
Our divorce support team offer a range of services including:
• Practical information about separation including planning for separation
• Counselling and support
• Financial planning and budgeting
• Estate planning
• Relaxation and wellness e.g. Pilates, yoga and a variety of relaxation and de-stressing treatments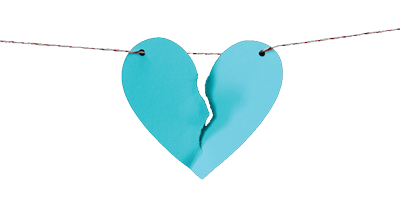 Your Divorce Support
You will be paired with a support person who will help you navigate your divorce, to achieve a successful and happy life during separation and beyond.
Your support person will meet with you to discuss your unique, individual needs, and tailor a plan to help you thrive as you navigate your separation.
Contact us to learn more about the divorce support services offered by Divorce Hub Brisbane and Gold Coast.
Learn more about Divorce Hub
Divorce Hub Legal
Divorce Hub offers family law and other legal assistance through our sister company, Divorce Hub Legal Pty Ltd.
Why Divorce Hub?
Meet our founders, Jennifer Hetherington and Marg Doherty and discover why they started Divorce Hub.
Through one of the most challenging and difficult times of my life the Divorce Hub were with me all the way. The outcome was more than I could and have hoped for and thank you so much to Jennifer and Kristel for all their hard work, I felt as though I was truly in the care of the industry's best.

It's clear that Jennifer's ethical approach, dedication to simply getting the job done and her respectful ways are held in high regard by everyone Jennifer deals with.

I can highly recommend Jennifer Hetherington and her team's services to any prospective client.
---
B. S.
My case has been lengthy and complicated. Jennifer and her colleagues treated my family with respect and I felt that she made a personal investment in helping me in every way that she could with empathy and energy. I was particularly impressed that Jennifer actively researched additional information to assist my case and was willing to take a stand against injustice.
---
Elle L.
Jennifer Hetherington at Hetherington Legal gave great representation during a very stressful time for me. She was careful with funds, acted responsibly and in my best interests. She followed my instructions to the letter and gave great advice.

I highly recommend her and her legal team.
---
Kathryn M.
I had thought of representing myself in court. Jennifer saw my paperwork and simply, and kindly, said 'OK, let's look at what you've got'. She fixed what I'd done (OK, she re-did it), and had it to a point where I could just submit my paperwork.

My ex-husband took one look at the paperwork and his new wife said "You can't fight this", and he signed off on it. No more arguing. I couldn't have been happier with her help and advice. It was amazing.

Thanks for helping me avoid court, Jennifer.  I'll be eternally grateful!
---
Larysa J.