What is Divorce Hub?
We understand that your separation is one of the most difficult, life changing events that you will experience.

Your divorce and the issues you face during and after separation are unique to you.

Divorce Hub offers you a tailored plan to help you not just to survive, but to thrive during and after your separation or divorce.

We understand that you may need a lawyer to help with a property settlement, money and parenting, and we can help with that through Divorce Hub Legal, but we also know the issues you are facing are not just family law issues.
Separation is a life event, not just a legal issue
There are legal and practical day-to-day changes that happen when one household becomes two, and parents live apart.

Our clients going through separation or divorce often describe these other concerns:
• Emotional struggles which affect your happiness
• Financial concerns which may affect your lifestyle and your ability to support your children (if any) and which sometimes require a return to work or a change in career
• Social changes which will bring you closer to some friends and family and on some occasions mean saying goodbye to others
• Self-care and physical ailments which arise from you not prioritising your own wellbeing

Thrive...beyond divorce
Divorce Hub offers divorce support services to help you to not just survive, but to thrive during and after your separation or divorce.

Our divorce support team offer a range of services including:
• Practical information about separation including planning for separation
• Counselling and support
• Financial planning and budgeting
• Estate planning
• Relaxation and wellness e.g. Pilates, yoga and a variety of relaxation and de-stressing treatments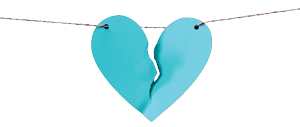 Your Divorce Support
You will be paired with a support person who will help you navigate your divorce, to achieve a successful and happy life during separation and beyond.

Your support person will meet with you to discuss your unique, individual needs, and tailor a plan to help you thrive as you navigate your separation.

Contact us to learn more about the divorce support services offered by Divorce Hub Brisbane and Gold Coast.
Learn more about Divorce Hub
Why Divorce Hub?
Meet our founders, Jennifer Hetherington and Marg Doherty and discover why they started Divorce Hub.

Contact Divorce Hub
Contact us to book a free Divorce Options or Divorce Support Options session
Testimonials
Through one of the most challenging and difficult times of my life the Divorce Hub were with me all the way. The outcome was more than I could and have hoped for and thank you so much to Jennifer and Kristel for all their hard work, I felt as though I was truly in the care of the industry's best. It's clear that Jennifer's ethical approach, dedication to simply getting the job done and her respectful ways are held in high regard by everyone Jennifer deals with. I can highly recommend Jennifer Hetherington and her team's services to any prospective client.
B S Client
Thank you very much for your work on the affidavit. It is really well written and I feel that it manages to succinctly convey the essence of the issues - which is a massive achievement given the amount that has gone on and continues to go on.
D H Client
My experience with you and your firm during the journey and handling of my matter has been exceptional. I felt that I was well informed at every step, clear about the inputs required and expected options of the outcomes during the process. You and your team has been very empathetic, sensitive and supportive of my requirements. I really appreciate all your help and the professional manner my matter was handled to achieve the most suitable outcomes for me. These outcomes has now enabled me to move on and lead a happy life.  Thank you
N K Client
Family law is a complex and emotional arena for a client.  Jennifer's approach to managing my case was personal, respectful and she kept me informed every step of the way which lead to a great outcome.
Jevena P. Client
I have no hesitation in recommending Jennifer to any prospective client.  She has a personal approach, very trustworthy and reliable.  Her work is of a very high standard and detailed.  I was very pleased with the work she completed for me.
David A. Client
I cannot express how grateful I am to have had Hetherington Legal assist me with family law matters. I wanted to keep my matter out of court and as amicable as possible, but also wanted a lawyer who could be firm when necessary. Jennifer did an amazing job and with the utmost professionalism. I cannot recommend her highly enough.
Tanya A Client
Jennifer Hetherington at Hetherington Legal gave great representation during a very stressful time for me. She was careful with funds, acted responsibly and in my best interests. She followed my instructions to the letter and gave great advice. I highly recommend her and her legal team.
Kathryn M. Client
I referred a friend to Hetherington Family Law and could not speak highly enough of the service they provided to him. Caring & sensible advice. Would definitely recommend.
E K Referrer
My case has been lengthy and complicated. Jennifer and her colleagues treated my family with respect and I felt that she made a personal investment in helping me in every way that she could with empathy and energy. I was particularly impressed that Jennifer actively researched additional information to assist my case and was willing to take a stand against injustice
Elle L Client
I have worked with a number of lawyers and it isn't often one comes across a person who 'stands out from the crowd', someone who strives to make a difference in what they do and to others she comes into contact with. Jennifer aspires to excellence in all that she does, she is a master of the above characteristics and brings value to her clients and fulfilment to her work.
Helen Russo Certified Financial Planner - Encompass Wealth
Jennifer was able to prevent a lengthy expensive case which was settled due to her negotiation skills and knowledge. The case was closed quickly and efficiently on the day out of court. I recommend Jennifer to those wishing a positive outcome.
Matt R Client
I had thought of representing myself in court. Jennifer saw my paperwork and simply, and kindly, said 'OK, let's look at what you've got'. She fixed what I'd done (OK, she re-did it), and had it to a point where I could just submit my paperwork. My ex-husband took one look at the paperwork and his new wife said "You can't fight this", and he signed off on it. No more arguing. I couldn't have been happier with her help and advice. It was amazing. Thanks for helping me avoid court, Jennifer.  I'll be eternally grateful!
Larysa J.
Jennifer is a much learned, confident and experienced solicitor that works well with her clients.
Jason F. Client
Jennifer is always extremely professional and has given us detailed knowledge of the family law. This has helped us on more than one occasion. It is very comforting to know that Jennifer is only an email away for any questions we may have. I have and will continue to recommend Jennifer to any of my clients or work colleagues
Lindy Spillman National Account Manager - Sample and Partners
I have known Jennifer on a business level for over 15 years. Since Jennifer has operated her own practice, I have referred many of my clients for assistance with her firm's services. The matters dealt with have been complicated financial settlements, divorces, child recovery orders  and custody matters. The feedback has been extremely positive. Clients have commented on Jennifer and her staff's professionalism, compassion, integrity,  knowledge of family law and all relating matters. My belief is Hetherington Family Law are leaders and innovators in their field of expertise and the only firm I would recommend now after dealing with several other offices in the past, with less than impressive results and feedback.
James Murphy Select Home Loans
Jennifer first worked with me several years ago. She is as energetic, passionate, strategic, clever, skilful, supportive and humorous (and I am sure a sense of humour is critical in family law) now as when I first worked with her. Over the years I have referred many friends and contacts to her for assistance with family law matters. All of those people continue to thank me for what they regard as a positive experience in what was otherwise a very challenging time for them. And that is why I will continue to refer people to Jennifer
Stephen Hughes Principal, Franklin Athanasellis Cullen Lawyers