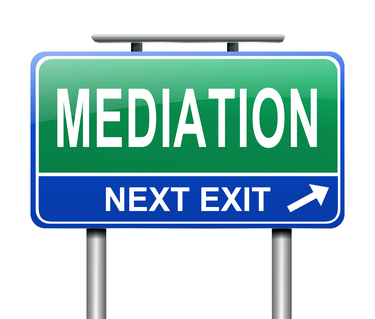 Family Law system will be made worse by Judicial Mediation practice direction
January 11, 2019
Jennifer Hetherington
A practice direction which commenced on 1 January 2019 provides for judges to conduct Judicial Mediation in the family law jurisdiction of the Federal Circuit Court of Australia. I believe it has the potential to make problems in the family law system worse than they already are.
I believe judicial mediation for matters that have exhausted all other mediation processes, will only add a further burden to a log-jammed Family Law system.
Judges are already brutally overworked.
There are already plenty of very experienced nationally accredited mediators available for such work.
Most cases settle before a trial so why take time away from judges for cases they were probably never going to decide anyway? It's just adding another complex and unnecessary layer to an already burdened family law system.
Recent media reports state that the backlog of family law cases in the Federal Circuit Court will take six to eight years to clear with existing resources.
Family lawyers in Brisbane expect clients to wait two to three years for a trial and then judgment is often delayed.
A Senate inquiry heard the Court has a backlog of ­almost 17,000 family law cases, and even if it were to stop receiving new cases, it would take a year to clear the backlog.
The Court's chief executive, Dr Stewart Fenwick, told the Senate inquiry the delay in resolving some family law cases was "unacceptable" and the court's backlog of matters was "oppressive". He said some judges were handling up to 600 cases at a time and the system was placing "heightened pressure" on judges and staff.
It beggars belief that with Dr Fenwick's unvarnished concerns, the Court would push ahead with an increased and unnecessary workload. 
Judges don't have enough time to deal with the cases already in their lists.  Why would you take judges off cases and have them spending time conducting mediations instead? How does this help a crippled family law system?
Matters suitable for Judicial Mediation stipulate both parties should be legally represented. Property and Parenting disputes where there is no allegation of serious risk and/or family violence can also be considered.
Family lawyers in Brisbane would no doubt agree with me, that the majority of cases that go to trial are where there are allegations of serious risk or family violence.  The former Chief Justice, Diana Bryant QC, was vocal about this.  Judges spending time as mediators means less time to decide those cases where children are at risk.  It also won't help where there is a self-acting litigant which can be the cases most difficult to settle.
A concern I have is if the Judicial Mediator is the one who was supposed to hear the case and the case is not referred to another Judge.  That poses all sorts of issues where mediation is supposed to be without prejudice.
There is also the issue of whether this 'judicial mediation' will actually be a true mediation.
After this article was published in Lawyers Weekly earlier this week, I was contacted by colleagues both in Australia and abroad, concerned about the proposal.
A Canadian colleague, who is an experienced lawyer and mediator, had this to say about how it works in Canada:
"It is really a settlement conference facilitated by the judge (poorly or well, depending on the judge). It is mostly positional, and the judges rely heavily on caucusing. It's "free" – meaning the parties don't pay the judge directly, only court fees as they arise. But it is NOT mediation, though people call it that here, too".
A US Colleague shared this with me:
"Judges did some of that cross-case mediation between court dockets on our child protective service cases several years ago. It was not truly mediation (more abbreviated arbitration) and ultimately not effective. Judging and mediation have little in common, and I share your concerns".
This measure is unlikely to lead to the resolution of disputes in the most efficient manner possible, and will just draw things out and increase costs to all parties. We need to wait for the recommendations of the Enquiry before making radical changes to the family law system.
In the meantime, family lawyers are required by the Practice Direction to exhaust all avenues for settlement – which I, and most of my colleagues already do by having our clients attend private mediation.
Jennifer Hetherington is a Nationally Accredited Mediator and Registered Family Dispute Resolution Practitioner.  She offers mediation in Brisbane, Sydney and Melbourne and via secure video conferencing.