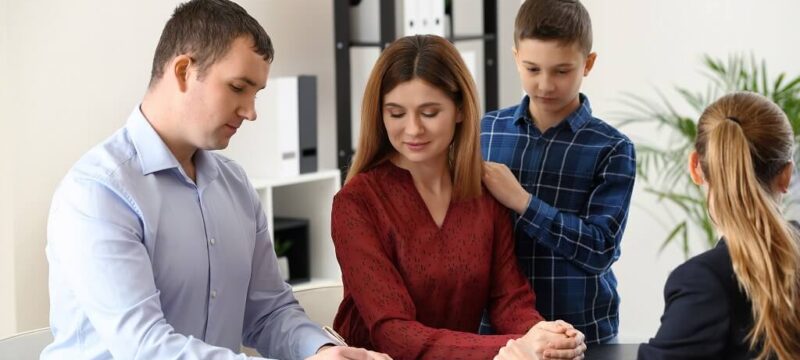 The First Timer's Guide to Consent Orders in Australia
April 21, 2022
Dana Flannery-Hayes
Consent Orders: Do you Need One? Are They Binding? How Do You Get Started? The First Timer's Guide to Consent Orders in Australia
Disclaimer: This is general information. For specific legal advice, please get in touch. 
If you're recently separated and share children with your ex, you're likely thinking about consent orders. It can be stressful and the law can feel complicated. In this article, we'll guide you through all the initial questions you may have about handling the legalities of your recent separation. 
A consent order is a formal and legally binding document that details an agreement during a separation regarding parenting and/or finances. You may hear the terms parenting orders and property orders – these are both types of consent orders. You can apply to the Federal Circuit and Family Court of Australia to make your order. There is a lot to consider when seeking a consent order, so legal advice is crucial to ensure you know what you're agreeing to.  
Do you need a consent order if you and your ex have a cordial relationship? Is there an alternative?
A consent order is not the only avenue you can take. Parenting plans are another option that doesn't require application to the Court and are not legally binding. A parenting plan is a written document that is signed and dated to outline the arrangements for the care of your children. It can be simple or detailed. These plans can include the responsibilities of each parent, who your children will be with in general and on holidays, routines, medical, education, and so on. You can also apply to the Court to turn your parenting plan into a consent order. 
Be careful though. Parenting plans can still have legal implications because the Court will consider parenting plans and your compliance when deciding any future Family Court orders.  
Consent Orders vs Parenting Agreements and Binding Financial Agreements
Parenting agreements have no strict rules for the care of your child as they are less formal and not legally binding. Parenting agreements can be oral or written, or an agreement that later becomes a consent order. Therefore, parenting plans are also parenting agreements which involve arrangements that are important to the child and their parenting. 
A binding financial agreement (BFA) is a contract between two people in a marriage or de facto relationship. It governs how property, assets and other financial matters are divided when a separation occurs. BFAs can include pre-nuptial agreements but also include agreements entered into before, during and after the breakdown of a marriage or de facto relationship. Consent orders do not require legal representation whereas BFAs require involvement of a lawyer. BFAs tend to be more expensive, much more complex, and are specifically drafted.
Can you create a Consent Order in mediation?
If your matter is not already in court, consent orders cannot be created in a mediation. However, you can come up with a draft order by coming to an agreement in a mediation. This is especially helpful so you can both have your lawyers present to find a mutual solution. Mediations are particularly beneficial if your relationship is not cordial or you feel there is a power imbalance. 
If your matter is already in court, you may be able to agree to a consent order on the day, but it will still have to be lodged with and approved by the Federal Circuit and Family Court to make sure it is 'just and equitable.' 
How do you apply for a consent order?
You need to apply to the Court to make a consent order. The Court will consider whether parenting orders are in the best interests of the children and that property orders are just and equitable between the separated parties. Here is a quick outline on how to file for a consent order. 
Complete the

Application for Consent Orders

. A "Statement of Truth" is required by both parties. Seek legal advice if you require assistance.

Complete the

Application for Consent Orders – Proposed Orders

. This is the draft agreement that proposes the consent orders for court. This needs to meet strict requirements to be accepted by the Court so you may need a lawyer to help you.

Sign all relevant documents once agreement is reached between both parties. Seek legal advice or mediation if needed.

File all your documents on the Commonwealth Courts portal. 

Pay the fee to file your application. 
An application currently takes 8 to 12 weeks to be considered by the Court.  If time is critical for you, you might consider a BFA instead. You will be contacted via email once your order is issued. See here for more information on making an application. 
Can the Court reject a consent order? Can a judge change a consent order?
Remember, consent orders must be determined by the Court to be "just and equitable" and/or in the best interests of the child. This means that they can be rejected if they do not meet these requirements. The Court may ask for changes to the wording or for more information. Obtain legal advice to ensure your order is properly drafted.  
A consent order for parenting can be changed if you and the other parent agree it is no longer working. Your current order will apply until you make a new order or parenting plan. You may be able to apply to the Court to change or set aside the court order, but there are very strict requirements including attending mediation with your ex.   
A consent order for property can also be set aside for a range of reasons. See Section 79A(1)(a) of the Family Law Act for the reasons for setting aside a court order. 
If you want to change your consent order, it's advisable to seek legal help. Costs orders can be made if you don't have a valid case to change the current order.  
What happens if your ex breaches your consent order?
The Court has multiple options when a parent unreasonably breaches a consent order and you take them to court. The Court may order your ex to complete a post-separation parenting course. This is where they enter an approved counselling service and learn to improve conflict resolution and focus on the child. The Court may also change the current consent order to compensate time lost or make changes that favour the non-breaching parent. Multiple breaches can lead to much more serious penalties including compensation for legal costs, community service, a fine, and even imprisonment. 
What are the advantages of having a consent order?
Having a consent order can allow you to claim an exemption from stamp duty. This means that you will not have to pay stamp duty or transfer fees when transferring property between you and your ex in your division of assets for separation. 
The same applies for capital gains tax (CGT) rollover relief. This means that if property is transferred under a consent order, CGT is deferred until the person receiving the property no longer owns it through selling, transfer, or disposal.  If there are underlying capital gains tax issues, you should seek legal advice about your circumstances to avoid unwanted or unexpected tax in the future.